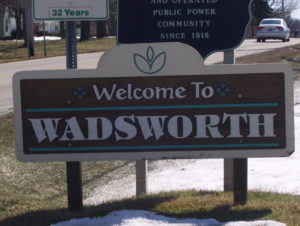 After almost a year and a half of work, SUMMA & CATS have entered into a lease agreement for the opening of a 16 bed in-patient addiction treatment center to be located in the old physical therapy area of the Wadsworth Rittman Hospital facility. A formal announcement was made Friday morning at Founders Hall on the hospital campus.
It will take several months to complete renovations of the space and afterward there will be a formal ribbon cutting/open house.
Roughly 10-20 jobs will be created, mostly treatment assistants, an MD or addictionolgist – to be shared with other CATS facilities.
Wadsworth public safety director Matt Hiscock says this is a good thing for those in need in our community.