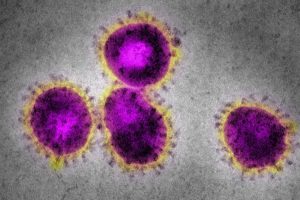 Medina County has its first reported COVID-19 death. The State Health Department said the Medina County man who died from the virus was over the age of 80. His symptoms reportedly began on March 20.
On Sunday, Medina County had 45 people infected with the virus; 10 of those suffering from it are hospitalized.
In addition to the newly reported death in Medina County, Northeast Ohio COVID-19 deaths include five in Summit County, three in Cuyahoga County and one in Lake and Lorain counties.
Across Ohio, the number of people suffering from the pandemic is 1,653 according to Sunday's report. In all, 29 Ohioans have died from COVID-19.
Here is a map of Ohio's coronavirus cases, plus other relevant data.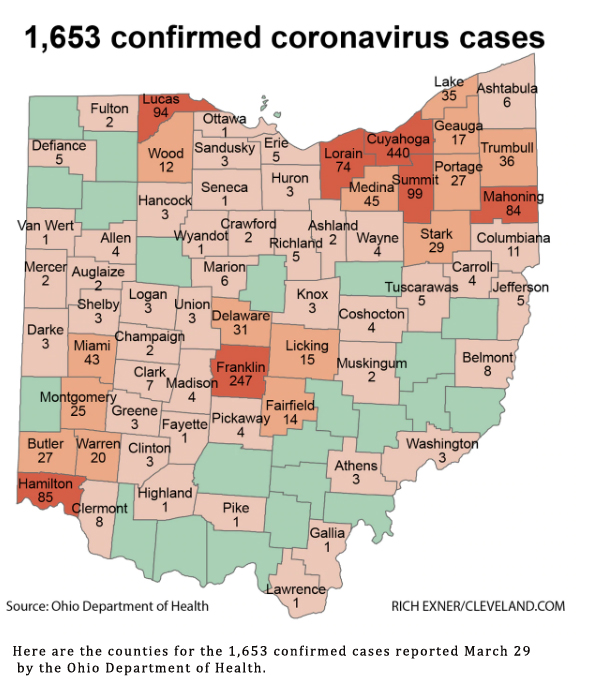 OTHER STORIES:
President Trump adds 30 days to social distancing guidelines as virus spreads
FDA approves use of Ohio company's mask sterilizing technology at full capacity following Gov. DeWine's pleas
FDA authorizes emergency use of anti-malarial drug   (The FDA has issued an emergency use authorization for two anti-malarial drugs, although neither is yet formally approved to treat COVID-19)