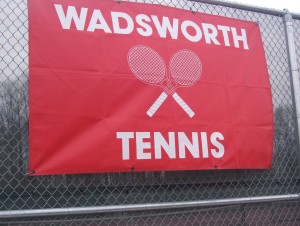 The Suburban League has honored a number of Wadsworth boys tennis players from this past season.
It was a successful year for the Grizzlies. They were champions of the Suburban League's National Conference. Plus a number of players from Wadsworth received post-season honors.
Making the First team were TJ Lockwood and Carter Moore. Making the Second team were Noah Porter, Sam Hanna and Demetri Laikos. The SL gave Honorable Mention awards to Will Virgin and Beau Casey.
Wadsworth Boys tennis Head Coach Christa Halicki was named Suburban League Coach of the Year.