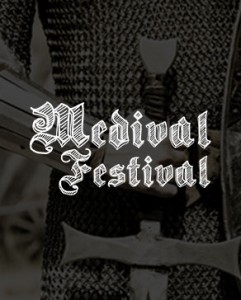 This is the last weekend of summer so make sure you get out and enjoy one or more of these fun (mostly free) events across northeast Ohio this weekend!
Enjoy a fun-filled day of free activities at the Aviation Heritage Fair at Kent State Airport. There will be activities for kids and a hot air balloon launch on Saturday. The fun begins at 7 a.m.
Come out to The Lodge at Allardale in Medina, one of the most scenic parks in the area, for some free good, old fashioned, down home fun! Hayrides, crafts, games, and a square dancing. It happens Sunday beginning at noon.
Bring your family and friends out to Lester Rail Trail for free train rides around a miniature railroad and station house. The rail trail is in Medina on Saturday from 12:30-4:30.
A few fun festivals taking place this Weekend – including: the Yankee Peddler Festival in Canal Fulton; the FREE Chalk Festival at Cleveland Museum of Art and the Ravenna Balloon A-Fair. See the complete list of all festivals: http://ohiofestivals.net/schedule/.
ENTER TO WIN A PAIR OF TICKETS TO THE COLUMBUS ZOO!!: https://wadsworthcommunityradio.com/.
Come to Tallmadge for a FREE Community Back to School Block Party at Summit Villa Care Center on Saturday. Face painting, fire truck, ice cream, bounce house and more. Call (330) 633-0555 for more details.
Come out to Chuck E. Cheese in North Canton for their free touch a truck event. The first hour will be horn free on Saturday. It starts at 10 a.m. Families are asked to bring canned food item.
Canton's St. Stephen Martyr Lutheran Church is hosting a Kids Consignment Sale Friday and Saturday beginning at 9 a.m.
Spider-Man and Ant-Man will be meeting and greeting guests at the Lodi Outlets. Tickets are $4/person tomorrow and Sunday beginning at noon.
Mapleside Farms will take you back hundreds of years to a time when kings ruled the land and knights fought for honor. See it all at "Medieval Fest" 2015 this weekend. Visitors will have a chance to see authentic reenactments of medieval combating, including warrior armor, medieval tents, and artisans. The excitement begins at 10 a.m. on Saturday and Sunday.
Come to Buckeye Library for the 13th Annual Truck Fest (rain or shine). Families and children of all ages are invited to climb aboard a variety of trucks. It's free Saturday from 10-2.
A loss of a pet can be heart-breaking,  leaving many wishing they had a way to honor and remember that relationship. The fourth annual Rainbow Bridge Walk is Sunday at Buckeye Woods Park in Medina from 1 to 3 p.m. and celebrates the lives of lost furry friends. Admission is free.
For links to pick your own apples, Pumpkin patches, Fall fun list, and Fall festivals.