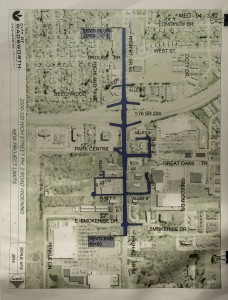 Ward 2 residents heard from Wadsworth City Officials about the Route 94/High Street widening and repaving project.
About 20 people attended the meeting where residents wanted to know how the project would impact pedestrian access and crosswalks.
Some residents also wanted to know if the bridge would be closed during the construction project.
City officials explained the Route 94 bridge will remain open throughout the construction project. They also said the ramps will never be closed.
Initial utitily work is under way. Phase 1 begins in July with the addition of access roads. The project will be completed in 2017.