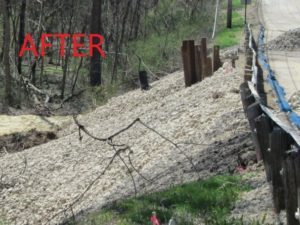 The College Street area over Holmesbrook Creek has seen a lot of work over the past week, with crews stabilizing the area to prevent further damage caused by the recent storm.
Crews are now focusing on re-opening the roadway, which will likely happen next week. But only one lane will be re-opened.
Traffic will be alternated using a temporary signal for the foreseeable future.
Crews are working hard on a permanent solution on a full ditch replacement.