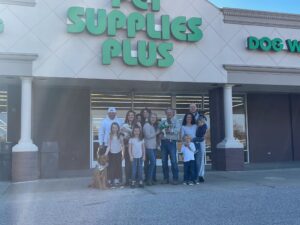 There's a new pet store opening later this week in the Norton Acme Plaza!
Pet Supplies Plus has set their soft opening for Friday, March 24. Bill and Nancy Sloan, the local owners and operators from Manchester, built the franchise store from the ground up.
"We could not be more excited to bring our love of animals to the community as a resource to keeping our beloved pets happy and healthy," the family said. "We are family owned and operated, we are not a corporate store, which is so important."
All of the store's stock and services will be available beginning this Friday and the family says they will have "the best product selection in town!"
"As a family, we sought a local area to open our store and could not be more excited about bringing the store so close to our home…We can't wait to officially open so we can continue to build our community."
The Sloans have set a grand opening event at their Norton Pet Supplies Plus store for April 29-30.