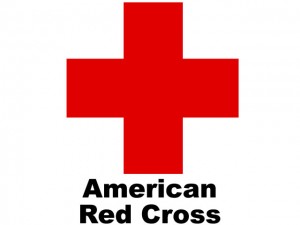 The American Red Cross is holding Preparedness Day from 10 a.m. to 4 p.m. on March 28, at select malls and other locations throughout the northeast Ohio region. The goal is to teach participants the importance of being "Red Cross Ready" in the event of a disaster.
Throughout the day, participants will be given the opportunity to take a Pre-Test and Post-Test to determine their safety/preparedness knowledge. The five-minute test and follow-up will be completed by trained Red Cross volunteers.
Those who take both parts of the test will receive a first aid kit, filled with safety supplies such as: gauze, band aids, hand sanitizer, a cold pack and other information useful in the event of an emergency.
The following locations are participating locally:
Starwood Great Northern Mall – 4954 Great Northern Blvd., North Olmsted, OH
Eastwood Mall/Niles – 5555 Youngstown-Warren Rd., Niles, OH
Starwood Belden Village/ Canton – 4230 Belden Village St. NW, Canton, OH
New Towne Mall/ New Philadelphia – 400 Mill Ave. SE, Suite C8, New Philadelphia, OH
Buehlers/Orrville – 1114 W High St, Orrville, OH
Chapel Hill Mall/Akron – 2000 Brittain Rd #830, Akron, OH
Starwood South Park Mall, Strongsville, OH