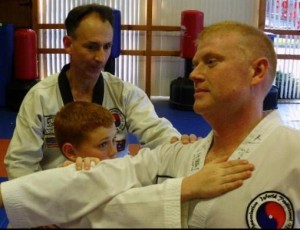 Lots of freebies this weekend — and fun family activities to partake in across NE Ohio!
It's the 15th Annual Free Family Reading Festival in New Philadelphia Saturday from 10 a.m. – 4 p.m. The first 500 kids will get a backpack, and each child receives a free book and the chance to win door prizes. Check out the creation station, activities at the county school tables, and more.
The Made in Medina County Manufacturing Expo takes place today (Nov. 6) at the Medina County Fairgrounds Community Center.  All exhibits are free and open to the public from 11 a.m. – 2 p.m. The Expo's mission is to raise awareness about manufacturing in Medina County & educate residents and high school students about local companies' economic impact & potential career opportunities.
Saturday is the free Home Depot Kids Workshop. This month's project is a wooden Veterans Day Jet.  Come for the fun from 9 a.m. to noon.
Medina High School is hosting a craft fair Saturday with more than 75 handmade crafters from 9 a.m. – 3 p.m.
The Lodi American Legion Post 523 (120 Bank Street) will host a veterans breakfast Saturday from 8 a.m. to 11 a.m. for all veterans and guests at no charge. The menu includes, eggs, bacon, sausage, pancakes, biscuits and gravy, doughnuts, toast and an assortment of beverages.
The ORMACO World Tour of Music concert series continues tomorrow night at 8 at Black River Middle School with Russian Duo. Tickets are $10.
Kim's College of Martial Arts is hosting its 36th Annual Break-A-Thon, a Tae Kwon Do demonstration raising money for local charities, this year's being the USO. See some amazing feats of students and masters tomorrow from 5:30 to 8 pm at Medina High School.
It's the Medina County Arts Council Variety Show. Andrew Knode and Gary Kiser are hosting this year's fundraiser for Sunday from 2 p.m. – 7 p.m. at the Haddad Theater in Medina. Tickets are $10 for adults, $5 for seniors and students under 12.
It's barely November, but the Christmas events are already beginning. Santa's Pajama Party arrives to South Park Mall. Help Mrs. Claus Wake Up Santa at 9:30 a.m. on Saturday, with live performances followed by The Wake-Up Santa Show. Meet and greet Rudolph, Frosty, and more.
Check out a list of Thanksgiving activities for the whole family: http://bit.ly/1NwVmn3.
Tina's Travels is supported by Three Roses Gift Boutique in downtown Wadsworth – the pink store on the square – where you'll find a gift for every special person! Check Three Roses Gift Boutique out on Facebook: https://www.facebook.com/threerosesgifts/?ref=hl.