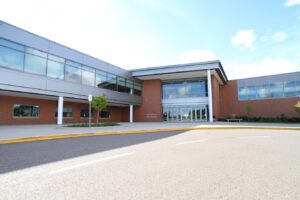 U.S. News and World Report has released its annual Best High School ratings in all 50 states.
According to the report, Wadsworth High School is ranked No. 81 in Ohio out of 1,011 high schools.
Highland High School is the highest ranked in Medina County at No. 29. Medina comes in at No. 104; Brunswick is ranked No. 115.
Here's how Four Cities Compact high school ranked: Copley-Fairlawn (No. 85), Norton (No. 169), Barberton (No. 501).
The report ranked on six factors based on performance on state assessments and how well they prepare students for college.
Ohio high school students are assessed in English language arts, math, science and social studies via the Ohio Graduation Tests. To graduate, students must earn at least 20 credits in various subjects, learn economics and financial literacy, as well as take two or more semesters of fine arts, according to the Ohio Department of Education.