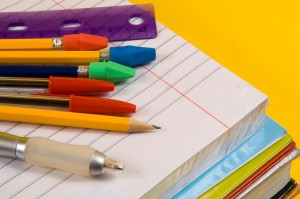 Monday's announcement from Gov. Mike DeWine included all schools in Ohio will remain closed the rest of this academic year due to the COVID-19 pandemic.
For the Wadsworth School District, this means the remote learning plan will continue through May 28, the end of the school year.
"Now that we know how the rest of this school year will progress, we will communicate with you in the near future on items that include the following," Superintendent Dr. Andy Hill said in an email.
– Alternative date(s), beginning in June, for commencement and prom. Whether we will be able to move forward with the alternate date(s) will be dependent on further guidance from our Governor
– Details on refunds for items like spring sport participation fees
– A process, which will adhere to current safety measures and that will need to be approved by the Medina County Health Department, to allow students into our buildings to pick up personal belongings and to return items once the school year is over.
In the meantime, you can find information on the following topics by clicking each link below:
In addition, the Wadsworth School District will continue with food distribution each Tuesday and Friday through May from 10:30 a.m. – 11 a.m. at the following locations:
Franklin Elementary School (200 Takacs Drive)
Lincoln Elementary School (280 North Lyman Street)
The Salvation Army (527 College Street)
The Garage Ministry (126 North Pardee Street)
Wadsworth High School (625 Broad Street)
Weatherstone Club House (1100 Ledgestone Drive)
On April 20, schools across the state will light up their stadiums in honor of the 2020 graduating class at 8:20 p.m. for 20 minutes and 20 seconds.