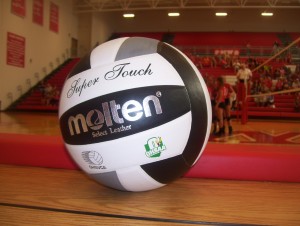 The Wadsworth Volleyball team is heading to the Norwalk Regional.
The Lady Grizzlies defeated Brunswick in the finals of the Division One Strongsville District 3-games to 2. The scores were 29-27, 25-18, 22-25, 24-26 and 15-10.
Once again it was junior Kacie Evans leading the way for Wadsworth. Kacie had 24 kills and 32 digs. Other players pitching for the Lady Grizzlies were Erika Palidar with 8 blocks, Lainey Beavers with 21 assists and Evelyn Haydu with three service aces.
The Lady Grizzlies were seeded second in the Strongsville District. Brunswick was seeded number five.
Wadsworth will face Cleveland St. Joseph's Academy in the Norwalk Regional Thursday night at 7:30.
The Lady Grizzlies have an overall season record of 16-9.