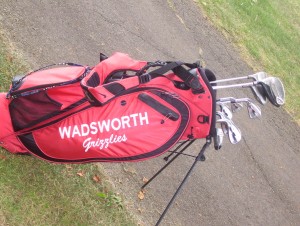 Wednesday August 30th was a very successful day for three Wadsworth Girls Sports teams.
Three matches/games were played and the Lady Grizzlies came up with three wins.
We'll start with the Wadsworth Varsity Girls Golf team. The Lady Grizzlies defeated Nordonia 177-185 to remain undefeated in the Suburban League at 3-0 and 4-0 overall. The match was played at the Ellsworth Meadows Golf Course in Hudson.
The Wadsworth Girls Soccer team defeated Nordonia 8-1 in their Suburban League opener. The Lady Grizzlies overall record on the pitch is 3-1.
the Wadsworth Varsity Girls Tennis Team defeated Cuyahoga Falls 3-2. The match was played at Cuyahoga Falls High School. The Lady Grizzlies are 3-0 in the Suburban League and 7-1 overall.