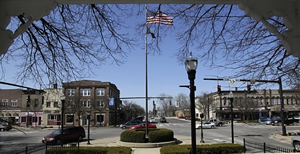 Good news for hikers and bikers in Wadsworth.
The city of Wadsworth will share in a $300,000 grant that the Northeast Ohio Areawide Coordinating Agency recently received from the Ohio Department of Transportation.
The money will be used to test out new so-called active transportation pathways, like bike lanes and walking trails. Wadsworth will be the location of one of 15 permanent counters that will be located in the roadway to determine how many bikers and pedestrians use the route.
Some $140,000 will be divided up among the 15 communities in the NOACA coverage area. It is not known where the permanent counters will be located in the city of Wadsworth.