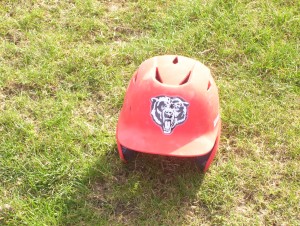 The Wadsworth Varsity baseball team has put together back-to-back wins to start the 2019 season.
On Tuesday March 26, the Grizzlies defeated the Archbishop Hoban Knights 5-2 at AC Field in the home opener.
Wadsworth used a spectacular pitching performance by senior Nick Lallathin to get the win. Lallathin went 6 innings, gave up no earned runs while striking out 13. Nick got the win, his first of the season.
The Starting line-up for the Grizzlies against Hoban was Jake Peebles – first base, Brock Snowball – right field, Nick Lallathin – pitcher, Matt Moore – catcher, Carl Pennington – shortstop, Connor Hallas – third base, Connor Stewart – dh, Peter Jelenic – second base, Mike Movsesian – left field.
LINE SCORE:
Wadsworth 5-runs, 11-hits-and 2 errors
Hoban 2-runs, 5-hits-and 1 error
WP- Nick Lallatin (1-0) Save- Nolan Kubilus (1)