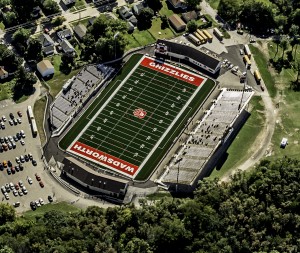 More parking spots will be coming to Art Wright Stadium.
The Wadsworth School District estimates that 48 spots will be created at 274 Grandview Avenue. That property was purchased late last year. The District removed a house and a small garage from the property. A larger garage on the property remains and will be used as a storage facility for the Stadium.
The District is considering whether to pave the area with asphalt or angular aggregate and is considering whether a left turn lane onto Grandview should be added. The improvements will be paid for with local sales tax dollars. Hopefully, the project can be completed before the end of August.