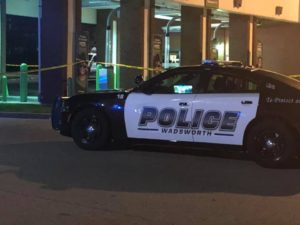 Investigators are piecing together a fatal officer-involved shooting that happened outside Wadsworth City Hall Thursday night.
According to the Wadsworth Police Department, Guy Barnard, 26, was shot and killed by officers after numerous threats were made outside city hall and Barnard allegedly pulled out a gun.
Several cars in the parking lot were littered with bullets and broken glass.
The Ohio Attorney General's Bureau of Criminal Investigation said further details will be released Friday afternoon at 3 p.m.
We will provide more information as we receive it.
According to the Ohio Police Benevolent Association, the Medina County Sheriff's Office and Wadsworth Police Department were involved in the incident.
No officers were injured.