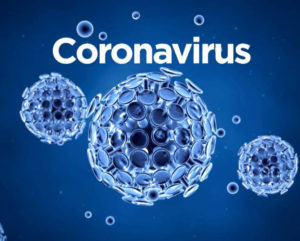 Ohio Governor Mike DeWine announced Thursday all schools in the state will be closed for 3 weeks, beginning at the end of the school day on Monday. However, each school district is handling this news a bit differently. During the 3 week closure, the coronavirus situation would be assessed to determine if additional time off is needed.
What does this mean for students in the Wadsworth School District?
In an email, Dr. Hill said school will be in session March 13 to allow students to take home materials they may need for the extended time off. Also, to give parents additional time to find childcare. Of course, it is up to parents/guardians if they want to send their kids to school March 13. There will be no school beginning March 16 in Wadsworth. Dr. Hill asked for "flexibility and patience" to navigate the changes.
If the governor does not extend the mandatory closure, the Wadsworth School District will reopen on April 13. Additionally, all school-related activities, including athletic practices and building rentals are canceled beginning March 13.
For City Compact students, there is no school for you at Copley or Norton. Only Barberton and Wadsworth High Schools will be in session March 13.
(Here is a link from ParentCue to help your child manage any fears and anxiety they may have during this pandemic).
Q&A WITH MEDINA COUNTY HEALTH COMMISSIONER KRISTA WASOWSKI:

1) With stores selling out of cleaning supplies and toilet paper, and sporting events being put on hold, how concerned should the people who live in Ohio be about this virus?
The general public should not be concerned, but they should listen to the requests that are being made regarding the suspension of large gatherings. Stores are working to restock popular supplies, so I would advise your listeners to use what they have on hand and check back with the stores.  Don't assume that because they were out of stock on a particular day that they will remain that way.
2) What do you anticipate will happen with the spread of this virus throughout Ohio and the United States?
What we hope happens is a slower rate of spread than what has been shown in other parts of the world.  By taking measures to reduce gatherings we are working to keep the numbers low enough over time so that our hospital systems will have enough capacity to care for those with serious complications from this virus.
3) Gov. Mike DeWine has closed schools for 3 weeks. What might this look like for families in Ohio?
The closure of schools means parents would need to make extended arrangements for childcare. This could disrupt workplaces if employees need to stay home with children. There are concerns with food insecurity for households that rely on weekender bags and school lunch programs, but plans are being put into place to assure families have what they need during a period of school closure. We need to think about and support one another as best we can as a community.  
4) Who is/what groups are – most at-risk for contracting coronavirus?
We have to assume the presence of the disease in our communities, and as testing options expand the number of cases will rise. Those at most risk for complications are older adults and people with underlying medical conditions such as heart disease, lung disease, uncontrolled diabetes, obesity, cancer treatment etc.   It is important for people in this category, and their families and friends, to take precautions to help keep them safe from illness.
5) Is the coronavirus man-made?
It is not man-made. The coronavirus is a zoonotic disease, which means that it normally exists in animals but does have the ability to infect humans under certain conditions. What we are seeing now is a disease that has moved to humans and now has the ability to transmit from person to person in the community.
A list of places with coronavirus restrictions:
– Many churches are canceling in-person services and moving to online worship. Check your your place of worship for any changes to their regular schedule.
– The Akron Zoo has canceled their St. Patrick's Day Celebration and closed their indoor facilities. Outdoor areas will remain open.
– The Wadsworth Public Library remains open during normal business hours.
– The Akron-Summit County Public Library has canceled all library programs, events, and outreach activities from March 14 until at least March 31.
– The Medina County Board of Developmental Disabilities (MCBDD) is taking extra precautions amid the coronavirus pandemic.

– The Village at St. Edward in Wadsworth has strict visitor restrictions in place.
– Soprema Senior Center remains closed amid the coronavirus pandemic. They plan to reopen March 30. Their Senior Prom has been moved to Sept. 10.
– Akron Children's Hospital has implemented changes to prepare for a possible increase in patients, as well as in anticipation of questions and concerns from parents and caregivers:
Effectively immediately, Akron Children's is allowing only two visitors per day per patient. No siblings or children under 18 will be permitted, and do not visit if you are sick. They also encourage parents not to bring siblings to primary care and outpatient appointments.
Both hospital campuses are limiting entry points and will be screening visitors for illness, travel history and COVID-19 exposure. Large, heated tents at Akron Children's emergency rooms in Akron and Boardman will be going up to expand capacity if needed.
– The OHSAA postpones all remaining winter sports tournaments, including boys basketball regional and state tournaments, along with ice hockey, wrestling and girls basketball state tournaments. No timetable has been determined for possible rescheduling for the tournaments.
LOCAL ELECTION REMINDER:
The Medina County Board of Elections is reporting an uptick in the number of people voting early or requesting an absentee ballot because of the coronavirus. To vote early, go to the Board of Elections office on Stonegate Circle in Medina Township March 13, 14 or 15 and cast your ballot. The deadline to request an absentee ballot is March 14 at noon.