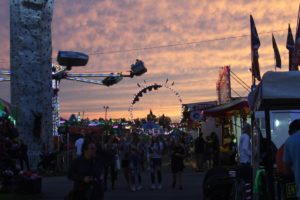 The Medina County Fair Board canceled the 175th fair this year at their June 3 meeting. Then, at their June 11 meeting, board members decided to rescind that vote and announced the Medina County Fair will go on this year as regularly planned Aug. 3-9.
However, there will be plenty of restrictions.
"Our fair has been a county tradition since 1845, and we are excited to celebrate 175 years with our incredibly vibrant and supportive community! In 2020, we will bring history to life, telling the story of where the fair and our county has been to where it is today. You'll find all your fair favorites as well as some exciting new attractions, foods and entertainment with a nod to our notable past," according to the fair's website.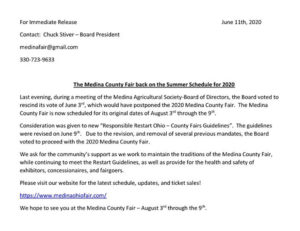 A year round event facility, you can visit the fairgrounds for many events, including Holiday Lights, the largest drive through light display in the area, beginning Nov. 29. A list of upcoming events can be found on their Calendar page.