Nearly two weeks after the fiery derailment of a Norfolk Southern train, the administrator of the U.S. Environmental Protection Agency visited East Palestine, giving residents assurances the agency will make sure the railroad is held accountable for cleanup and testing at the site.
At Wadsworth Community Radio, we are devastated for the residents in East Palestine and everyone else impacted directly by this awful disaster. We have gotten many questions from residents and wanted to share what we know and have learned locally.
The Medina County Health Department has also received questions about Medina County's water and air quality following the East Palestine train derailment. "At this time, there is not a threat to Medina County residents, but we are monitoring the situation and will share important updates as they become available," Michael Metcalf, Health Promotion Supervisor, writes on the county health department website.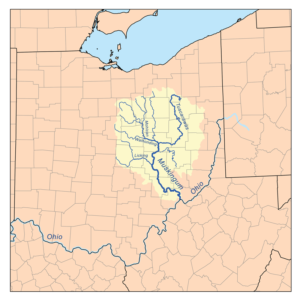 Wadsworth's watershed goes into the Tuscarawas River, which is part of the Muskingum watershed, all emptying into the Ohio River. Wadsworth is located northwest of the train derailment site. Typical weather patterns go west to east and water almost always flows south. According to what we know and have learned, how weather patterns work and how water flows, Wadsworth is not in danger of any toxic air or water at this time.
"Medina County is about 75 miles west and north of the scene. We have no concerns about air pollution locally. The U.S. Environmental Protection Agency (EPA) continues to conduct air monitoring in the East Palestine area. Low levels of volatile organic compounds (VOCs) and nitrogen dioxide have been detected in the immediate area, but no indications have shown that it has reached Medina County," says Metcalf.