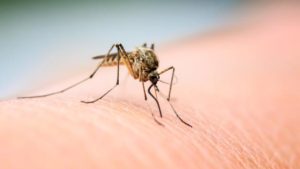 For many, mosquitoes are a year-round disturbance. These tiny, blood-thirsty insects will attach anywhere from head-to-toe, particularly during warmer months.
The Midwest is characterized by large, open plains, with cold, frigid winters. However, summers get very hot and wet. The Midwest also has one of the higher rates of reported mosquito-borne diseases in the country, especially in states like Wisconsin, the Dakotas, Iowa, Kansas, and Nebraska. These diseases include West Nile virus, dengue, and Jamestown Canyon virus, according to the CDC.
Mosquitoes in the Midwest include:
Asian tiger mosquito
Northern house mosquito
Western encephalitis mosquito
2019 Mosquito Forecast for the Midwest
Midwesterners should expect their mosquito season to start around early April to late May—again, whenever the temperatures rise above 50 degrees at night for a stretch of about a week. Thankfully for many in the region, mosquito season doesn't last as long as it does in many other parts of the country. Mosquito season usually ends around the beginning-to-middle of October.
During the 2019 mosquito season, there's about a 50 percent chance of having a hotter, wetter summer in the Midwest, according to the National Weather Service. As a result, you can expect the mosquito populations to follow suit.
————
According to Pests.org, diseases carried by mosquitoes kill more people than any other living species on Earth. According to Gates Notes, more than 700,000 people worldwide die in any given year as a result of the diseases these bugs carry.
Part of the reason mosquitoes are so dangerous is that they thrive is warm temperatures. Their preferred temperature is anything above 70 degrees Fahrenheit.
The warmer and wetter it is, the more mosquitoes will be around. Looking back to late 2018, a long stretch of rain (3 to 12 inches over two weeks) in Michigan caused mosquito populations to triple or quadruple. More rain means more standing water, which means more mosquitoes. Similar bouts of rain are expected in 2019, which will no doubt lead to similar increases in mosquito populations.
For information on mosquito prevention: https://www.pests.org/mosquito-forecast/