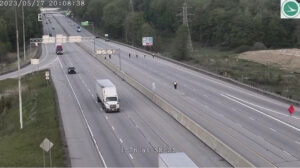 Norton police closed down the State Route 21 north ramp at I-76 on Wednesday night.
Authorities said the highway was closed from a shooting incident. Fox 8 Cleveland reported a victim and the victim's car were shot multiple times in what is believed to be a road rage incident.
There are no known suspects at this time.
The Nixle alert came out around 6:26 p.m. telling residents and motorists the area was shutdown for "an unknown amount of time" and to avoid the area. At 9:17 p.m., the stretch of highway was reopened.
Police continue to investigate.
We will bring you any updates to this story as they become available.