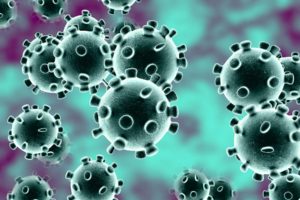 During their daily scheduled news briefing, Ohio Gov. Mike DeWine and Ohio Department of Health Director Amy Acton continued to restrict or close several institutions to prevent the spread of the COVID-19 virus. It was announced Sunday a "Stay at Home" order for all Ohioans, minus those who are exempt.
The order (in effect March 24 through at least April 6) allows for the following exceptions:
– Leaving for health and safety reasons
– Leaving for necessary supplies/services
– Leaving for outdoor activity
Gov. DeWine also addressed childcare during Sunday's press briefing. He issued an order demanding all day cares operate only under a pandemic license. He is also restricting classrooms to 6 children at a time. This mandate takes effect March 26 and will remain in effect through April 30.
You can read the governor's 23-page "Stay at Home" memo HERE.
Meanwhile, there have been changes made in the Wadsworth School District's plans to open buildings today (March 23) to allow students to pick-up devices they need to borrow. Franklin, Isham, Lincoln, Overlook and Valley View Elementary Schools, along with Central Intermediate School, will be open for the electronic device pick-up between 9 a.m. and 11 a.m. and again from 5 p.m. to 7 p.m. You are asked to use the normal drop off/pick-up traffic line at your child's building and someone will bring the device to you.
Aside from distance learning questions, another question superintendent Dr. Andy Hill has been asked frequently is the status of prom and graduation. In an interview with us on Friday, Dr. Hill said with the current restrictions in place, holding those events would be "hard to do."
Dr. Hill said if the graduation ceremony has to be canceled, due to the current restrictions to slow the spread of the COVID-19 virus, seniors would still get their diploma.
Keeping our mental health in a good place during a pandemic, with mandatory shutdowns and school closings, can be difficult. Kristen Hildreth, with the Medina County Health Department, says getting fresh air is a good thing. HERE is a list of resources to help keep your mental health in good shape.
I think many of us have come to love – and want to know more about – Ohio Department of Health Director Amy Acton. Her story is incredible, her empathy is needed and I, personally, loved what she said Sunday to give us hope: "I know life seems like it's shutting down, but I feel like it's waking us up. I believe this is a drawing us to each other."
I know it's hard. I've been following these guidelines for 3 weeks now, wishing others would have sooner so we could get back to normal sooner. I still believe in all of these measures and I will always have hope. I believe beautiful things will come from these hard times <3