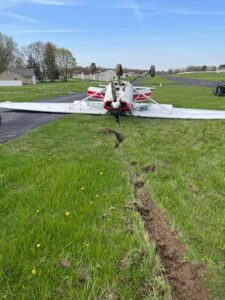 The Medina County Sheriff's Office continues to investigate a plane crash that happened Thursday.
The crash landing happened on the runway at Skypark Airport in Wadsworth.
The pilot, from Aurora, was injured and taken to a nearby hospital where his condition is listed as stable.

According to the highway patrol, the pilot was trying to land the plane when it went off the left side of the runway, skidding and overturning onto its roof.
The Federal Aviation Administration will conduct an investigation to determine the cause of the crash.
In September 2021, there were two separate plane crashes in Wadsworth. You can read about those stories here and here.