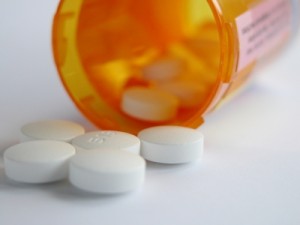 The city of Wadsworth will be participating in the National Prescription Drug Take-Back Day on Saturday April 27th.
The Wadsworth Police Department has been designated as a drive-thru, drop-off location by the DEA. If you want to dispose of unwanted prescription drugs, you can drive to the back of Wadsworth City Hall and hand them to a Wadsworth Police Officer without having to get out of your vehicle. Sharps and needles will not be accepted on Drug Take-Back day.
The drop-off takes place between 10 am and 2 pm on the 27th. Last year the Wadsworth Police Department collected over 110 pounds of unwanted prescription medication.