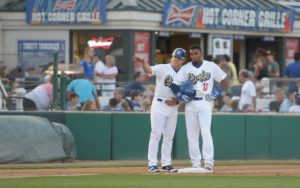 The Los Angeles Dodgers have announced their minor league managerial assignments for the 2017 season.
Wadsworth High School Hall of Fame member Drew Saylor will return for a second season as the manager of the Rancho Cucamonga Quakes of the Class-A California League.
In his first year with the Quakes, Saylor guided the team into the playoffs of the California League. He led the Quakes to a franchise-best 42 wins in the first half of the 2016 season and an impressive overall record of 79 wins and 61 losses.
Drew told the Quakes website that he is 'excited to return to Rancho for a second season'.
Other members of the Rancho coaching staff in 2016 will return this coming season.