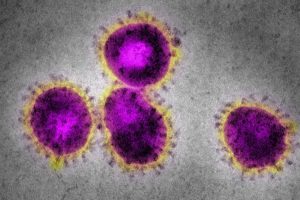 There are now five confirmed cases of COVID-19 in Medina County and 119 cases across Ohio, according to Gov. Mike DeWine. Those cases are spread across 24 Ohio counties with Cuyahoga County having the most with 53 cases.
With the COVID-19 pandemic closing restaurants, bars, hair salons, dental offices, indoor play centers and many more, our local leaders are doing everything they can to share information and help small businesses in downtown Wadsworth. Main Street Wadsworth executive director Adrianne Krauss says small business loans are now available through the state.
Ohio small businesses and non-profits economically impacted by the outbreak of COVID-19 may now apply for a low-interest loan of up to $2 million to help pay for fixed debts, payroll, accounts payable and other bills that can't be paid because of the disaster's impact. You can apply for the loan online at https://disasterloan.sba.gov/ela/, which is recommended, or by calling 1-800-659-2955 to have an application mailed to you.
To expedite the application process, applicants need complete copies of their most recent federal income tax return and a completed and signed IRS Form 4506T, which authorizes the release of tax information. Additional information to have available would be a schedule of liabilities, personal financial statement, monthly sales figures, a current year-to-date profit-and-loss statement, and a year-end profit-and-loss statement and balance sheet for that tax year if the most recent federal income tax return has not been filed.
For the latest and most accurate information regarding the COVID-19 outbreak, please visit Coronavirus.Ohio.Gov or call 1-833-4-ASK-ODH.
—————————-
Beginning March 23, Giant Eagle Supermarkets will be opening an hour early, at 6 a.m., with the first hour restricted to senior citizens and those with health concerns. Target and Wal-Mart already have their first hour of shopping restricted.
Meanwhile, Kohl's stores nationwide are temporarily closed at least through April 1 to support the slow of the virus. They are providing two calendar weeks of pay to each employee during the closure.
KeyBank is joining with Huntington and Chase in temporarily closing their branch lobby areas because of the COVID-19 pandemic. Drive-thru teller access, ATMs and night deposit boxes remain open.
With kids being out of school due to the mandatory shutdown, here is a list we created of educational and fun things to do with your family! This is also a great resource, 6 homeschooling tips for amateurs by ParentCue. We also came across this list of 50 books for kids and teens to read while stuck inside.
Speaking of school, Wadsworth City Schools Superintendent Dr. Andy Hill says if any student through 6th grade needs to borrow an electronic device, the school will be open March 23 from 9-11 a.m. and again from 5-7 p.m. for that purpose. Teachers will be creating weekly work for students and getting it to them virtually.