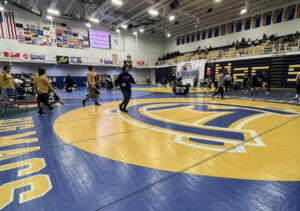 Wadsworth is competing Friday in the second day of the Powerade Wrestling Tournament in Canonsburg, Pennsylvania. Head coach Clay Wenger said Jaxon Joy beat the #1 seed on Thursday to advance to the semi-finals!
Jack Dinwiddie, Jake Keirn, and Chris Earnest finished 4-1 on Thursday, also advancing to day 2 of the Powerade Wrestling Tournament!
Coen Grimm and Aaron Ries lost to the No. 1 seeds, dropping into the consolation bracket, but they finished the day Thursday 4-1.
LET'S GO GRIZZLIES!!!Follow Wadsworth in the tournament with updates
HERE.