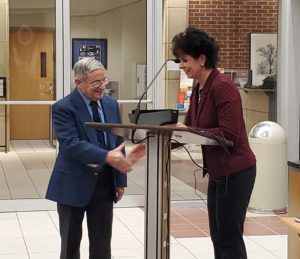 Wadsworth law director Norman Brague received a mayoral proclamation for his 46 years of service as the city's only director of law on Tuesday night.
Brague, 73, announced last month he would retire at the end of the year.
Tuesday was his final council meeting of his career.
Brague began his career in Wadsworth in 1973 as the city's attorney.
His advice to leaders: always be ready for change.
You can read more in-depth about Norman Brague in this Medina Gazette article: https://medina-gazette.com/news/179327/wadsworth-law-director-norman-brague-prepares-for-retirement/.