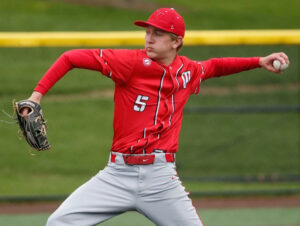 Wadsworth senior John Allen pitched a no-hitter for the Grizzlies on May 5, 2022 against Stow-Munroe Falls in his future ballpark.
Allen went the distance, striking out 16 as Wadsworth defeated Stow 8-0.
Next year, John Allen will play baseball for the University of Akron.
Congratulations on this amazing accomplishment, John!