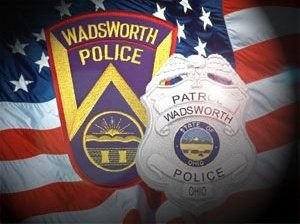 Wadsworth safety forces are noticing some changes in the number of calls police are getting for help amid the COVID-19 pandemic, though the reasons why are not clear.
"We are seeing a reduction in overall police-related calls. So, that is something that we're noting. But that doesn't mean we've dropped off the cliff in terms of inactivity. We still have a lot of service-related calls in different types of areas," said Wadsworth safety director Matt Hiscock during an interview Friday with Wadsworth Community Radio. "Thefts, we still see quite a bit of those. We have seen a little bit of an uptick in domestic violence situations. Whether you attribute that to more people being home or not, I don't know."
Hiscock also added they've seen steady call volumes on the EMS side and it's been a relatively "busy four weeks" for the fire department.
During our interview, he also thanked the many volunteers and organizations which have supplied the safety forces in Wadsworth with personal protective equipment so they can remain on the job, protecting residents and helping when needed — and doing so safely.
Wadsworth safety forces are making sure to follow COVID-19 protocol carefully to not put themselves, their families and the community they serve at risk of getting or transmitting the virus.
You can LISTEN to our full 28 minute interview with Matt Hiscock HERE. 
"I'm happy to report we haven't had any positive COVID-19 tests to date, to knock on wood, within the safety forces," Hiscock said. "We have had people off for precautionary reasons, we've asked them to self-quarantine for a period of time and monitor their symptoms, get tested. So, we are taking all the necessary steps we need to, to make sure the work force is safe so they can provide appropriate services to our community."