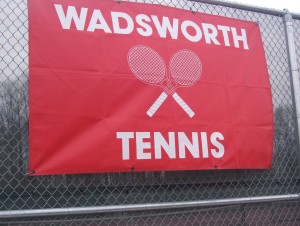 The Wadsworth High School tennis teams will have a new place to call home next year.
The Wadsworth Planning Commission has given the go-ahead to allow the schools to relocate the courts to an area north of Wadsworth Middle School.
School officials in the district say the current courts have had moisture problems since 2018 and they have been unable to fix them.
Six tennis courts will be built on the new site, located at 150 Silvercreek Road. The estimated cost of the project is $640,000, according to the construction company.