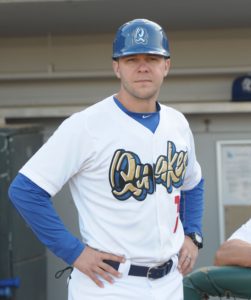 Congratulations to Drew Saylor, Wadsworth High School Graduate from 2002 and 2015 Wadsworth High School Sports Hall of Fame member. Drew was named by Baseball America as Minor League Baseball Manager of the Year.
Drew won the award over 255 other Minor League Baseball Managers.
Drew managed the Rancho Cucamonga Quakes of the Single-A California League to the Championship. Drew's team won 87 games out of 140 games played in the regular season, the second most in the minor leagues in 2018. The Quakes swept Visalia in the California League Championship series.