Avon Lake outscored Wadsworth 17-0 in the fourth quarter on the way to a 31-21 victory over the Grizzlies in the Division 2 Region 6 semi-final round in the OHSAA Football playoffs.
Avon Lake moves on in the playoffs to face Avon in the Regional Finals. The Grizzlies end the season with a record of 9 wins and 3 losses.
The teams were tied at 14 at halftime. Wadsworth quarterback Trey Shafer threw two touchdown passes in the first half, one to Mitch Evans and the other to Tyler Montgomery.
Dom Loparo scored on a 54-yard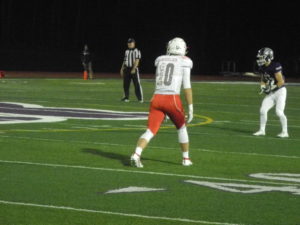 run to give Wadsworth a 21-14 lead at the end of the third quarter.
But, Wadsworth turned the ball over 5 times in the game and that cost them a chance at a victory.
For the third consecutive season, Wadsworth made it to the Sweet 16 in the playoffs and won the Suburban League Championship. Congratulations to Head Coach Justin Todd and his team. Job well done!