Amy Ruman and her No. 23 Chevrolet Corvette took TransAm victory at Sebring International Raceway, amongst a record-setting 69-car field.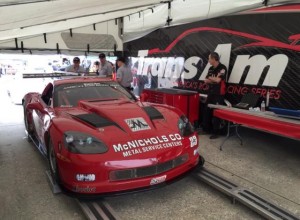 On Sunday, after a vigorous battle in the TA class, Ruman fended off the likes of RJ Lopez, Simon Gregg and defending Champion Doug Peterson.
Ruman is a Munroe Falls native who was in town last week as the guest speaker during a Greater Akron Chamber of Commerce meeting, inspiring women to win it all.