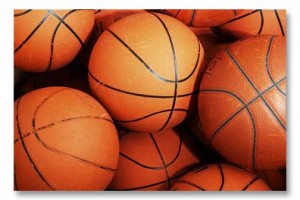 Wadsworth hit the court determined to beat Wooster in Wednesday night's Div. I Canton Sectional semifinal.
The Grizzlies shot 70 percent of their 3's and their 2-3 zone defense gave the Generals' offense fits, The Daily Record reports, taking Wadsworth to a 60-42 victory.
Wadsworth had an 8-point lead at the end of the first quarter and coasted home from there.  Joel Kipfer led the Grizzlies with 22 points and 10 rebounds. The Grizzlies are 14-9. Wooster bows out at 13-10. 
Coach Mike Schmeltzer couldn't be more proud of his team, saying the boys were determined to keep their season going. Schmeltzer credits his team's "smart shots and exceptional defense" as two keys to bringing home the win.
Wadsworth will take on 20-2 Walsh Jesuit on Saturday night.  Walsh is seeded 3rd in the Canton District; Wadsworth is seeded 13th.