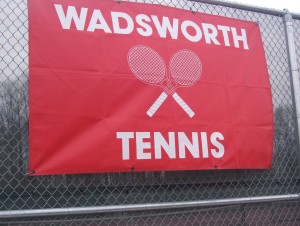 The Wadsworth Boys Varsity Tennis team won the Suburban League's National Conference Regular Season Championship on Monday April 22nd.
The Grizzlies defeated Hudson 4-1 to wrap up the championship. Before the match, both teams were undefeated at 6-0.
Wadsworth captured all three singles matches against the Explorers and split the two doubles matches.
Wadsworth seniors TJ Lockwood, Carter Moore and Demetrios Laikos won their singles matches. The team of Beau Casey and Will Virgin won their doubles match.
Congratulations to Head Coach Christa Halicki and all the members of the Wadsworth Boys Varsity Tennis Team. The Grizzlies are 7-0 in the National Conference and 9-4 overall.