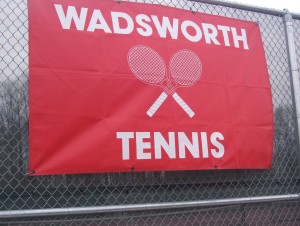 The Wadsworth Girls Varsity Tennis team has started the 2020 season with three victories in a row.
The Lady Grizzlies defeated Brunswick 3-2 in the season opener at Brunswick High School on Monday August 10th.
In the home opener the next day, Wadsworth defeated Woodridge High School 4-1 at the courts behind the Wadsworth High School. In that match, the Lady Grizzlies got singles victories from Ally McCall and Kristen Butcher. The doubles teams of Emily Brandyberry/Hayden Hassinger and Chloe Porter/Sophia Fry scored victories as well.
And in Wednesday August 12th, Wadsworth scored a 3-2 in the road against Medina.