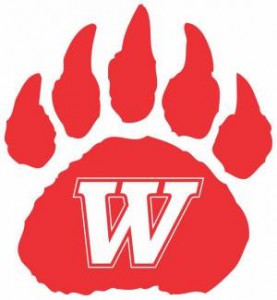 This week, the Wadsworth City School District is unveiling the Grizzly Spirit Community Challenge for all students in grades K-12.
Students, families, teachers, staff, administrators, businesses and the community are asked to show off their Grizzly pride in a variety of ways all week long.
Today (April 20, 2020), is wear your Grizzly Gear to your new learning den and send the Wadsworth School Board a picture. Parents are asked to include the student's first name and last initial, school, grade and teacher's name with the photo.
The top 10 pictures will be voted on by board members and each winner will receive a $10 gift card to Wadsworth Pizza Hut.  Each submission will earn points for your child's school, class, teacher and grade. There will be a different challenge every day this week!
SEE ALL THE GRIZZLY SPIRIT CHALLENGES THIS WEEK HERE.
Wadsworth Community Radio is excited to be part of the Grizzly Spirit Community Challenge. On Thursday (April 23) at 7 p.m., tune into Wadsworth Community Radio via 97.1FM, streaming online or on your smart device, for some pep rally music and the Wadsworth Marching Band Grizzlies' rendition of the Alma Mater and the Grizzlies Fight Song.
The School Board hopes to see videos of families dancing to the music, doing Grizzly cheers and singing the Alma Mater and Fight Song loud and proud.
The pep rally will end at 7:30 p.m. Thursday when what is being described as "the largest Grizzly Growl-Off in history" will take place.