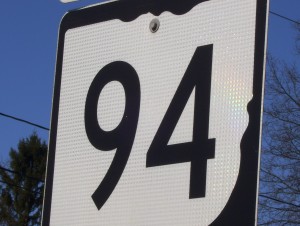 The city of Wadsworth wants to let motorists know that a temporary traffic light will be installed this week at the intersection of State Route 94 and Great Oaks/Park Center Drive.
The traffic signal is being installed as part of the Interstate 76/State Route 94 widening and construction project.
High Street, between the Interstate 76 overpass and East/West Smokerise Drive is reduced to one left turn lane and one thru lane in each direction. The lane reductions are necessary to allow crews to complete the widening along the east side of State Route 94.
South of the High Street bridge over Interstate 76, an access road is being built between the Marathon Gas Station and Dunkin' Donuts on the east side of State Route 94. The road has not been opened, although the concrete curbs have been poured and the asphalt pavement has been installed.
Some time in July, construction crews will begin work on Laverne Drive, located on the east side of 94 between Park Centre and Smokerise. The800-foot road is expected to alleviate traffic on High Street.