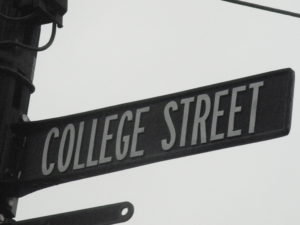 Good news for Wadsworth Motorists.
College Street, between Trease and Leatherman over Holmesbrook Creek has been re-opened to traffic. Construction crews were able to put two layers of asphalt on the road, install markings on the pavement and have the traffic light at College and Leatherman operational. Crews were able to finish that project late Thursday afternoon November 8th.
College Street was closed in order to have a new culvert installed over the creek. That culvert was over 100 years old. The original opening date was planned for October 31, but was delayed because of the weather.
The city of Wadsworth used a state grant to help pay for the project. New water lines and curbing was also installed.